---
Lake Nona is quickly evolving into one of the best Central Florida neighborhoods to call home and is located within the city limits of Orlando, just southeast of the Orlando International Airport.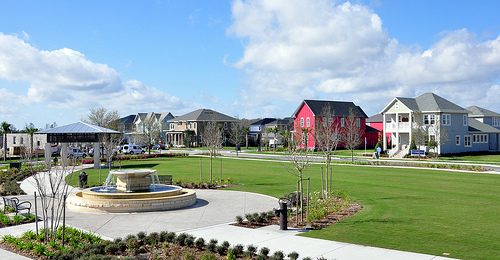 With the new Medical City calling Lake Nona home, there has been an influx of families and professionals moving into this area. What was once miles and miles of uninhabited land has now been replaced with newly constructed neighborhoods, golf communities, shopping centers, schools and more. 
The name Medical City comes from the high volume of medical facilities in the area, all within a few miles of each other. There is the Nemours Children's Hospital, VA Medial Center and the Sandford-Burnham Medical Research Institute. That doesn't include the many doctors offices that have now set up shop within these buildings and the surrounding area, as well. Living in Lake Nona is healthy living at its finest.

Besides these medical facilities, there is also a new Valencia College campus, the UCF College of Medicine and the University of Florida Academic and Research Center leading students of the medical profession to call Lake Nona home. 
Enough talk about medicine. With this area's drastic growth there has also been an inundation of hip & happening restaurants and shopping areas. You can meet the demands of your day-to-day needs at Lake Nona Plaza where you will find a local Publix Super Market, CFE Federal Credit Union, nail salon, jeweler and cleaner just to name a few. To add a little more fun (& good food) to your life, you can head over to Lake Nona Village where you will find a Menchie's Frozen Yogurt, Panera Bread, Nona Blue Modern Tavern and the WineHouse at Lake Nona. There is also plans for the Lake Nona Town Center, which will offer shopping opportunities from department stores, retail and fashion boutiques and more. Construction is set to start on this project sometime this year.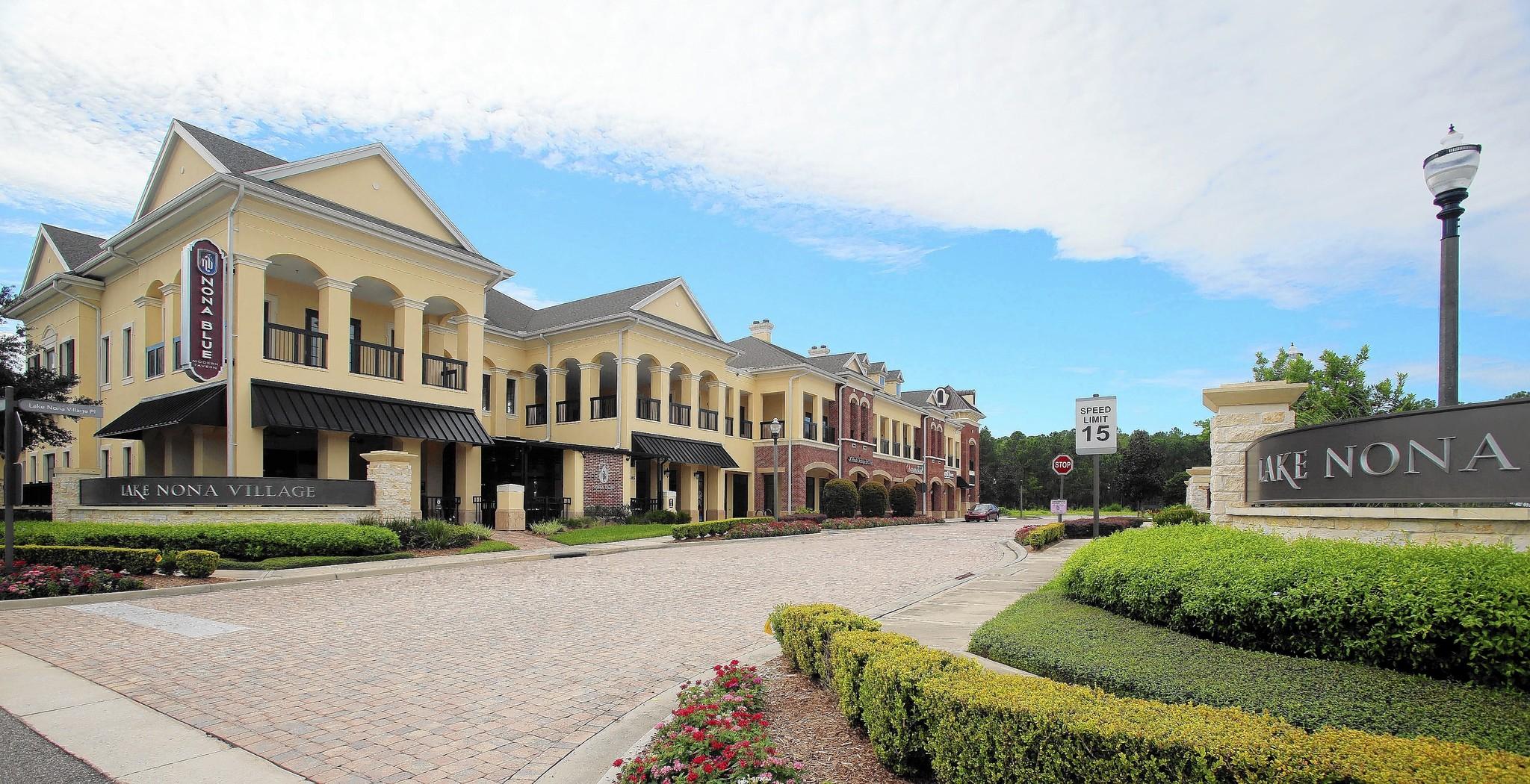 Lake Nona, Florida also offers a wide selection of neighborhoods that appeal to an array of different lifestyles. Laureate Park features homes with transitional architecture styles while NorthLake Park offers single family and multi-family homes in its neo-traditional community. Within NorthLake Park there is also Waters Edge, a gated community offering true water front living featuring charming homes and town homes. Last, but not least, there is also the Lake Nona Golf & Country Club. It is a private golf and country club that offers luxury real estate and world-class amenities along the shores of Lake Nona.
Whether you are coming to this area to work, play or live, Lake Nona has something for everyone and is growing by the minute.
*Photo: Ricardo Ramirez Buxeda, Orlando Sentinel
---
Homes for Sale in Lake Nona
---